What is Practice Management? What is Revenue Cycle Management? And who offers it?
Medical Clearinghouse Solutions
What medical clearinghouse solutions are national? Do they integrate with my EHR?
Medical Billing Software & Services
As the specialty EHR market grows, keep up with the latest trends and options.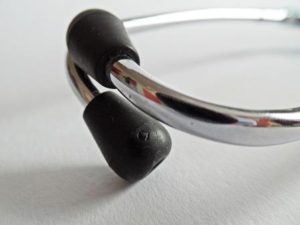 EHR GUIDE FOR SMALL TO MID-SIZED MEDICAL PRACTICES
EHRGuide.org is designed to be user-friendly and help breakdown all that you need to know when selecting an EHR for your practice.
There are hundreds of EHR options out there with thousands of features and the pricing is beyond complex.
EHRGuide.org gives information and provides reviews on the top EHR choices in the market to help you narrow your search to help make the right decision.
WHY ARE THERE SO MANY EHR COMPANIES?
There are hundred of EHR solutions, pure and simply because there can be. It is capitalism at work. Every medical practice has their own different needs. And technology companies are coming to the market with solutions to fit those needs.
From private equity backers to large conglomerates, there is a ton of money being poured in the healthcare technology space creating a hotbed for EHR companies.
Having options would typically be a good thing. But in most cases, it is downright overwhelming for most physician practices looking for a new EHR solution. In addition, there are considerations beyond technology requirements.
Research the financial backing and the size of any company you are considering. Buying a solution from two guys working out of their mother's garage could be a big risk. But the other side of that is buying an EHR solution from giants such as Epic or Cerner may make you feel like a small fish in a big pond. There are plenty of solutions in the middle, so compare a few options.
More about top EHR solutions
Check out top EHR Reviews
View Epic Reviews
Check out Cerner Reviews
WHY USE OUR EHR GUIDE?
EHRGuide.org is designed to be user friendly and help breakdown all that a physician practice would need to know when selecting a new EHR solution.
There are hundreds of options, thousands of features and the pricing is beyond complex.
Our EHR Guide provides information and reviews on the top EHR options in the market to help narrow your search and make the right decision.
WHY ARE SPECIALTY EHRS LIKE ACUMEN AND MODERNIZING MEDICINE SO POPULAR?
Chances are you have never heard of Acumen. But if you are in the field of nephrology, you can be sure Acumen should be on your short list of EHR options. And if you are in the dermatology field, Modernizing Medicine has become a very popular choice.
Because they are designed with a specific field of medicine in mind, specialty EHR solutions are extremely popular as they help fit the needs of specialty practices.
The system requirements for a cardiologist practice is significantly different than an orthopedic practice. The different features they each off make as specialty EHR typically come with a cost differential from a traditional EHR solution.
Check out Modernizing Medicine Reviews.
CONSIDER MEDICAL BILLING SERVICES
As physician practices realize the potential cost savings of outsourcing their billing, more are considering using medical billing services.
Most EHR companies also offer billing services, so make sure to inquire even if you don't think you are interested. It is worth knowing how much it would cost in case it is something you want to do in the future.
View Top Medical Billing Services.
HOW MUCH DOES AN EHR SYSTEM COST?
Based on HealthAffairs.com, the implementation cost for an average five physician practice is estimated at $162,000. And the first-year maintenance expenses can be $85,000.1
This could be a financial burden for any size medical practice, but these high expenses could be crippling for a small practice.
What does athenahealth pricing look like? Is Kareo pricing competitive? Is AdvancedMD pricing worth the cost? Be sure to do your homework and look at a variety of EHR costs and what features and options they include so you make sure your practice is getting the best deal.
IS A LOW COST EHR SOFTWARE LIKE OFFICE ALLY OR PRACTICE FUSION RIGHT FOR YOU?
It is easy to see how the Office Ally cost or Practice Fusion cost could be attractive to a small physician practice. But are they right for your practice?
If looking to change to a low cost EHR or if you are just getting started, it could be helpful to have your first step be writing out a document with a list of requirements. For example, do you need to integrate with a telemedicine platform? Do you need to store large amounts of photos?
It will be worthwhile to spend the upfront time to identify the requirements of your practice and then you can move on to evaluate if a low cost EHR software could fill all (or most) of your needs.
And make sure to check out free practice management solutions such as Office Ally Practice Mate. It can work side by side with the EHR.
Last but not least, while the price tag may be appealing, consider the hidden fees that come with the resources needed to implement and maintain a lost cost EHR system. Make sure to understand all the extra fees (if applicable).
View Practice Fusion Reviews.
Check out Office Ally Reviews.
COMPARE PRICING FOR MEDICAL SOFTWARE
Switching EHRs (or establishing a new one) is a big decision. Spend the time to do your homework. While it is understandably a lot of work, in the long run you will be happy you did. Make sure to consider various EHR solutions and compare pricing.
Compare EHR solutions here.
1 http://content.healthaffairs.org/content/30/3/481.abstract"
22
.
9
$
in EHR incentive payments
1100
Vendors that offer an EHR
67
%
of providers don't like functionality of their EHR system
45
%
of providers reported spending more than $100,000 on an EHR