Has COVID-19 changed your search for a new EHR solution?
If you were already in the market for a new EHR before COVID-19 hit, you have likely adjusted your criteria or the feature set you are now looking for.
Or maybe you weren't even looking for a new EHR, but after going through the past few months realize that you were left flat footed and need to look for something new. Either way, the pandemic puts more demands on EHRs than ever.
Now, here are three top considerations that may be different than before:
Telehealth in the EHR
The most obvious change is the adoption of telehealth. Due to regulations and the need for distancing, telemedicine has finally become mainstream. And it is helping keep patients out of hospitals.
While most EHRs will claim they have telemedicine, you really need to look a layer deeper. Is telemedicine application proprietary or is it a third party app that you could just get with any EHR? Make sure that whatever EHR you select at least has telemedicine already integrated into it. Even better would be using a telemedicine application that has already been proven out.
For example, Epic already has a telemedicine offering and said it helped over 200 clients implement it in less than a month. Cerner also has an existing solution for face-to-face communications called Cerner Patient Observer. But Cerner needed to round out their offerings by partnering with a population health services company for 24/7 nurse line.
On the other hand, not all EHRs were prepared. Athenahealth played catch up and launched their telemedicine smack dab in the middle of the pandemic.*
Lastly, check out NextGen EHR. They look like a genius with their acquisitions made in late 2019 that made NextGen a telehealth company overnight.
We aren't sure if the increase in telemedicine is a bubble or the new norm. But we do think that the Jeannie is out of the bottle and telemedicine will continue to rise in its importance.
EHR Data Analytics & Dashboards
COVID-19 allowed the mainstream public to be let in on a secret that the healthcare industry has known all along – there is a lack of health information exchange.
While we see some terrific analysis coming out of data regarding COVID-19 patients being comorbidity with other chronic illnesses such as diabetes. But for every helpful piece of data coming out, the media has also exposed the interoperability between clinical systems which slows down the efforts to learn even more about the disease.
It's possible that a robust data analytics platform wasn't one of your top features for an EHR solution. It probably is now.
EHR Cost Consideration
You may have already decided earlier in the year that your practice needs a new EHR in 2020. Cost may have been a deciding factor in which one you selected. That likely may change. While you need to make sure the EHR you select fits in your budget, you also need to select one based on the value it can provide your practice. How much does Epic cost? How much does the once free Practice Fusion cost? How much does Office Ally cost? What does athenahealth pricing look like? What is the Cerner pricing model? You know the old expression, "You get what you pay for"? Well, its more often true than not.
Many physicians are financially struggling due to COVID-19 and having to adapt. Consider features such as telemedicine, data analytics, patient dashboards, scheduling, practice management and even billing services to help add value to your practice.
The world of healthcare is changing. Maybe your EHR should too.
*https://ehrintelligence.com/news/athenahealth-ehr-adds-telehealth-solutions-following-coronavirus?eid=CXTEL000000345363&elqCampaignId=14849&utm_source=nl&utm_medium=email&utm_campaign=newsletter&elqTrackId=d3eecff5f9a34e0c8386300641082556&elq=fbbdb713cece463f91ff8c94d61ac6fc&elqaid=15562&elqat=1&elqCampaignId=14849
Summary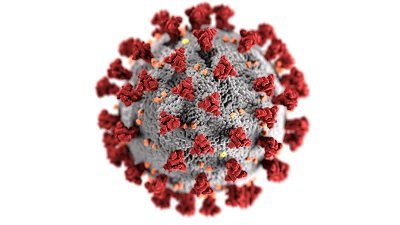 Article Name
Has COVID-19 changed the search criteria for a new EHR?
Description
If you were already in the market for a new EHR before COVID-19 hit, you have likely adjusted your criteria or the feature set you are now looking for.
Author
Publisher Name
Publisher Logo

https://ehrguide.org/wp-content/uploads/2020/06/COVID-19-EHR.jpg
225
400
ehrguide
https://ehrguide.org/wp-content/uploads/2017/01/EHRGUIDEFINALsmall-300x105.png
ehrguide
2020-06-24 06:51:41
2021-04-28 07:17:28
Has COVID-19 changed your search for a new EHR solution?