CLICK HERE TO VIEW OFFICE ALLY REVIEWS & PROS AND CONS
OFFICE ALLY EHR OVERVIEW
Office Ally is primarily a clearninghouse that offers other health technology solutions such as Practice Management tools, a patient portal and an EHR. Their solution called Office Ally EHR 24/7TM is an inexpensive solution with low monthly fees and no contract required.
While the web-based EHR solution has a monthly fee, they essentially offer a free clearinghouse that processes claims for providers. With free 24/7 support. And a free Practice Management solution and a Patient Portal for Office Ally users.
"Office Ally offers a Comprehensive Electronic Health Records Program that allows providers to spend more time with patients and less time on paperwork" promotes Office Ally. In addition, they proclaim "Say Goodbye to complicated, expensive EHR packages!"
WHO USES OFFICE ALLY EHR?
Many of Office Ally's EHR customers likely came from their flagship clearninghouse business as an add-on service, although the exact numbers aren't easily located. Office Ally doesn't appear to be as transparent with their customer figures as other EHR companies who tout their number of users and practices.
They do have a referral program for existing users to earn money for referring potential customers, although the referral bonus amount is pretty insignificant.
OFFICE ALLY FEATURES
While Office Ally EHR would be considered fairly simple and non-complicated, it does have all of the necessary features needed to run a successful practice. And all at a low monthly cost and no contract required.
Office Ally EHR provides the following features and benefits:
Submit to over 5,000 payers
Customizable
Fast implementation
Free set-up and training
Increase HEDIS numbers
Obtain pay-for-performance monies
Real-time reporting on results
Scanning and dictation
ePrescribing
Order and receive lab results
Office Ally EHR 24/7TM is fully integrated with Office Ally's Practice Mate™ which is a free Practice Management solution for Office Ally's users. Also available for free is Office Ally clearninghouse services and their Patient Portal called Patient AllyTM.
DOES OFFICE ALLY OFFER PRACTICE MANAGEMENT SOLUTIONS?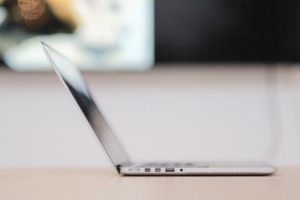 Yes, Office Ally Practice Mate is a free Practice Management solution for current users of Office Ally. You can choose to use particular functions of Practice Mate and use it side-by-side with your own legacy practice management software.
Office Ally's Practice Mate offers free set-up and training and there is no contract required. And you can send claims to over 5,000 insurance companies at not cost.
DOES OFFICE ALLY OFFER AN EHR FOR SPECIALTY PRACTICES?
While they don't put much emphasis on using Office Ally EHR 24/7 for specialty practices, they do say it is "customizable for all specialties".
WHAT KIND OF TRAINING AND SUPPORT DO THEY OFFER?
Office Ally puts a tremendous amount of focus on its training and support for its solutions. They have a Resource Center with payer lists, forms, manuals, etc. Also, there is a dedicated Support Center. There are no fees for customer service or technical support and it is available 24/7. The Support Suite offered by Office Ally includes a Knowledgebase, applicable news updates and a Troubleshooting Wizard.
They also offer a live support chat online and a remote login option, presumably for someone to access computer remote for support.
DOES OFFICE ALLY OFFER MARKETING SERVICES?
No, they do not offer any marketing services to their customers, but they do offer patient engagement opportunities through their patient portal.
IS OFFICE ALLY MEANINGFUL USE CERTIFIED?
According to their website, "This Complete EHR, EHR 24/7™ is 2014 Edition compliant and has been certified by an ONC-ACB in accordance with the applicable certification criteria adopted by the Secretary of the U.S. Department of Health and Human Services. This certification does not represent an endorsement by the U.S. Department of Health and Human Services. Office Ally's EHR 24/7™ is available for a flat monthly fee with the option to add eRx for no additional cost."
WHAT DOES OFFICE ALLY TOUT AS THEIR VALUE PROPOSITION?
By far Office Ally's greatest value proposition is its price point.  The Office Ally cost is extremely attractive and they cater to customers who are looking for an EHR solution that is not complicated and doesn't come with all of the unnecessary bells and whistles that typically drive up the cost of an EHR solution.
With all of the other free services they provide such as a clearninghouse, Practice Mate (Practice Management tools) and a Patient Portal, Office Ally is a fantastic value.
CHECK OUT OTHER TOP EHR SOFTWARE
Information from www.officeally.com