eCLINICALWORKS EHR OVERVIEW
Founded in 1999, eClinicalWorks (eCW) is one of the most popular EHRs in the industry with over 850,000 professionals in the medical field using their software. Their headquarters are based in Westborough, Massachusetts. eCW is used across all fifty states as well as many countries around the world.
WHO USES eCLINICALWORKS?
Over 80,000 medical facilities run on eClinicalWorks. While eClinicalWorks offers acute EHR solutions for larger hospital systems and ACO's, it also offers an ambulatory EHR solution for small to mid-sized practices. For practices looking to switch EHR solutions, eCW may offer free conversion packages.
TOP FEATURES OF eCLINICALWORKS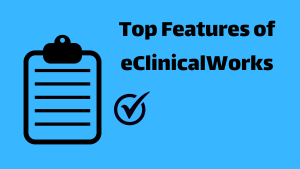 Seeing they are one of the biggest EHR providers, it is not surprising that eCW offers its customers a long list of features.
Patient Portal
Meaningful Use Dashboards
eClinicalMobile
eClinicalWorks P2P – Sending referrals and sharing information with providers
Reporting, including Registry Reporting
ePrescribing and Formulary Checking
eClinical Messenger
Telemedicine via mobile app
Maintenance and support
Practice Management add-on capabilities
Billing Cycle Management add-on capabilities
DOES eCLINICALWORKS (eCW) PROVIDE PRACTICE MANAGEMENT?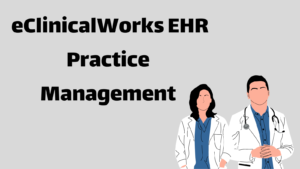 Looking to better manage your medical practice? eClinicalWorks provides a Practice Management solution to help with scheduling, financial reporting, multiple subscriber masking, denial management, address verification and eligibility, etc.
They also offer Revenue Cycle Management (RCM), Population Health Management and Patient Relationship Management (PRM) Services.
In addition, the eCW PRM Services team at can help implement a customized marketing plan based on your needs and workflows. eCW says they can transform a practice by turning the patient journey into a customer experience that will increase patient engagement.
LEVERAGING AI
Using speech-to-text technology with eClinicalWorks Scribe, providers can generate accurate and comprehensive progress notes. This will save time and have a cost savings.
They also have a Virtual Assistant named Eva which they say is the first of its kind in the EHR industry. It allows providers to ask for help at the point of care and pull up progress notes and compare from one visit to another.
CAN YOU USE ECLINICALWORKS EHR FOR A SPECIALTY PRACTICE?
Yes, for sure! eCW's EHR can accommodate over 50 specialty and sub-specialty practices including dental, vision and urgent care clinics. There are 26 worksheets for cardiology alone. Specialty specific tools are offered to support specialty practices of any size.
eCW has customized solutions that solve the unique challenges that specialty practices have with the ultimate goal of improving healthcare together with clients.
WHAT SUPPORT AND TRAINING DOES ECLINICALWORKS PROVIDE?
eCW on-site training is included in the price for practices with 1-9 providers. There may be additional implementation fees for practices with more than 9 providers. eCW offers disaster recovery/nimbus to give peace of mind. They also offers 24X7 support, maintenance and free webinars and videos.
WHAT MAKES ECLINICALWORKS EHR BETTER THAN ITS COMPETITORS?
eClinicalWorks EHR software prides itself that it only requires a small sales and marketing team because as a technology driven organization, the product sells itself. Another plus is that eCW pricing is quite favorable. Since eClinicalWorks puts a huge focus on technology, it has a large developer/technical talent base.
In order to promote unification, eCW claims that all of its products in their EHR solution "were developed by one company and will function as one powerful system."
CHECK OUT OTHER TOP EHR SOFTWARE
Information from www.eclinicalworks.com
Summary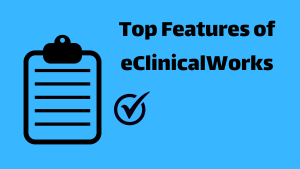 Article Name
eClinicalWorks EHR Overview
Description
eClinicalWorks EHR takes prides that it only requires a small sales/marketing team since as a tech driven company, the product sells itself.
Publisher Name
Publisher Logo