UPDATE: iSalus pricing is no longer free
iSALUS HEALTHCARE EHR OVERVIEW
iSalus Healthcare, a cloud-based solution offers a fully integrated EHR, Practice Management and billing services solution. Several years ago, they offered a free version of their EHR but as the company evolved, their pricing and product options have too.
They are not as transparent as they once were with pricing. At one point, "Pricing" was listed on their main navigation bar and it showed they offered two package solutions with different monthly price points that included the EHR, Practice Management and billing services in an all-in-one solution. But now, you need to fill out a form for a free demo to receive the information.
It will be music to your ears to hear that iSalus says the "typical implementation takes 60 days or less and Meaningful Use can be achieved within 90 days, so practices can quickly be fully-functional and receiving federal stimulus incentives."
WHO USES iSALUS EHR?
The flexible and secure iSalus EHR solution supports small to mid-sized practices.
KEY FEATURES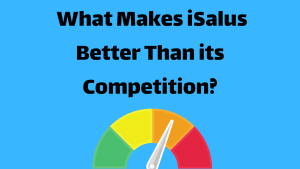 With a reputation for flexibility and customization, iSalus provides a variety of features and benefits including:
Meaningful Use
Telemedicine
Patient timeline
Automated workflows
Orders and labs
Vitals analysis
E-Prescribing
MyMedicalLocker patient portal
True integration with billing software – one database
DOES iSALUS PROVIDE PRACTICE MANAGEMENT?
Yes, of course! They provide integration between EHR, Practice Management and billing services solutions.
To assist your medical practice in being productive and successful, iSalus can offer:
Integrated clearinghouse service
Revenue cycle management
MIPS Reporting via Mingle Analytics
Meaningful Use and PQRS Consulting
And more
CAN YOU USE FOR SPECIALTY PRACTICES?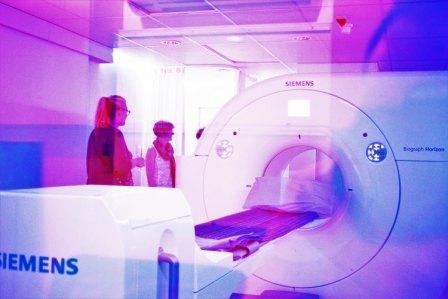 Offering over 2,000 templates, iSalus EMR provides personalization and customization for your small to mid-sized specialty practices.
You may get a set amount of customization hours based on your package plan in order to meet your needs and workflows.
WHAT KIND OF SUPPORT AND TRAINING DOES ISALUS PROVIDE?
The iSalus support team is based in the United States and they offer "white-glove" support.
You will be assigned a dedicated Practice Advisor to assist with your implementation. You could be up and running with a customized EHR solution in less than 60 days. There appears even to be some wiggle room in this time window because they say "If needed, this process can be accelerated to move more rapidly."
Your practice can either put in a ticket into iSalus' online ticketing system or call their U.S. based team for quick problem solving.
TELEHEALTH SERVICES
iSalus provides a streamlined telehealth solution named AnywhereCare. This platform ensures seamless integration, allowing patient video consultations within their active charts. With a simple click, you can initiate telehealth visits. Moreover, it offers location-based suggestions for nearby pharmacies or hospitals.
IS iSALUS MEANINGFUL USE CERTIFIED?
Certainly, they are certified for both Stage 1 and Stage 2 Meaningful Use by the Drummond Group, attesting to its compliance and capabilities.
WHAT DISTINGUISHES ISALUS FROM COMPETITORS?
iSalus stands out from competitors due to two primary factors:
Flexibility: Nearly every facet of the solution is configurable to accommodate the dynamic needs of your practice.
Unification: iSalus EMR and billing software are unified within a single database, facilitated by a single sign-on (SSO). This eliminates the need to interact with separate systems, promoting efficiency and cohesion.
CHECK OUT OTHER TOP EHR SOFTWARE
Information from www.iSalus.com
Summary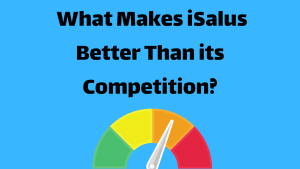 Article Name
iSALUS HEALTHCARE EHR SOFTWARE
Description
A cloud based system, iSalus Healthcare EHR offers a fully integrated EHR, Practice Management, telemedicine and billing services solution.
Publisher Name
Publisher Logo