MEDGEN EHR OVERVIEW
Medgen EHR is an intuitive and easily customizable electronic health records system developed by former clinicians and clinical managers. Built by Comtron, a company with over 30 years of experience, Medgen EHR is a leading provider of cost-effective technology systems and professional services designed to help medical practices increase efficiency and productivity.
WHO USES MEDGEN?
Including mostly small to medium sized practices, Medgen has over 2000 clients.
MEDGEN FEATURES
Overall Medgen makes it easy to manage the routine workflow of small medical practice so that healthcare providers can focus on proving better care to their patients. They provide a seamlessly interoperable health technology solution:
PQRS reporting and Accountable Care Reporting, Embedded Meaningful Use
App for mobile devices that offers voice dictation powered by Nuance
Maximizes efficiency and user satisfaction with an intuitive EHR interface
Easy and customizable Modular setup
Some of the lowest onboarding and monthly subscription costs in the industry
User friendly entry of Clinical information
Helpful Problem Templates
Offers Practice Management, as well as Scheduling
Easy Electronic Prescriptions
Integrated Document Scanning with MedScan
Lab, Radiology, and HIE interfaces
Hundreds of Specialty Procedure Forms
Patient Web Portal
Referral Authorization and Instant Insurance Eligibility
Vitals, Growth Charts, and Immunizations
Appointment Reminders by text, phone or email
DOES MEDGEN OFFER PRACTICE MANAGEMENT SOLUTIONS?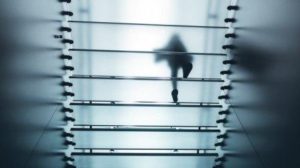 Medgen provides custom business intelligence reports to allow for real time decisions to be made, as well as financial reports to analyze practice outcomes, such as payer mix, gross charges and net receipts.
In addition, charge capture and reconciliation reporting are also included, as well as provider productivity reports tools.
IS MEDGEN EHR CERTIFIED FOR MEANINGFUL USE?
Yes, Medgen EHR is certified by Drummond Group as Meaningful Use compliant. Drummond Group has now been named by the Office of the National Coordinator for Healthcare Information Technology (ONC) as a certifying body, and Medgen EHR has received Certification by Drummond Group as a full ambulatory EHR. Moreover, Medgen also provides helpful reports to show whether a practice is satisfying the meaningful use criteria.
DOES MEDGEN OFFER AN EHR FOR SPECIALTY PRACTICES?
The Medgen EHR system is designed to suit general practice needs, as well as specialties. Further, specialty specific forms are available for many specialties such as Cardiology, Gastroenterology, Internal Medicine, Psychiatric, Sleep Medicine, Behavioral-Health, Podiatry, Pediatrics, Pulmonary, OB/GYN and many more.
DOES MEDGEN OFFER REPORTING FOR PQRS?
With Medgen EHR, clinicians can document care and run reports with as few clicks as possible, including embedded Meaningful Use, PQRS and accountable care reporting.
Medgen believes in supporting patient-centric physician practices and helping Accountable Care Organizations achieve challenging milestones through Certified EHR technology.
WHAT KIND OF TRAINING AND SUPPORT DOES MEDGEN OFFER?
Medgen provides accessible support information right from the interface including "How To" guides, tutorials and the ability to create tickets for timely intervention by our support staff.
WHAT DOES MEDGEN TOUT AS THEIR VALUE PROPOSITION?
Medgen EHR has an intuitive interface and is extremely easy to learn. Problem templates make documenting notes quicker and easier. Lastly, the MedGen cost for onboarding and their subscription fees are some of the lowest in the industry.
CHECK OUT OTHER TOP EHR SOFTWARE