MEDGEN EHR OVERVIEW
Medgen EHR is an intuitive and easily customizable electronic health records system developed by former clinicians and clinical managers. They are a leading provider of cost-effective technology systems and professional services designed to help medical practices increase efficiency and productivity.
COMTRON USA
With over 35 years of experience, Comtron USA is the company behind MedGen as well as Labgen, a Laboratory Information System (LIS) built for modern laboratories. Comtron USA has a reputation for terrific customer service and high customer satisfaction.
WHO USES MEDGEN?
MedGen EHR is used mostly by small to medium sized medical practices.
MEDGEN FEATURES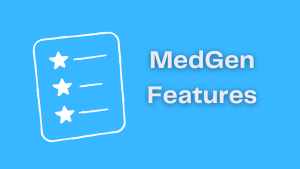 Overall, Medgen makes it easy to manage the routine workflow of small medical practice so that healthcare providers can focus on proving better care to their patients.
Moreover, they provide a seamlessly interoperable health technology solution including:
PQRS reporting and accountable care reporting, embedded Meaningful Use
Powered by Nuance, an App for mobile devices that offers voice dictation
Maximizes efficiency and user satisfaction with an intuitive EHR interface
Customizable and easy modular setup
Low onboarding and monthly subscription costs
User-friendly
Helpful templates
Offers Practice Management, as well as scheduling
Electronic prescriptions
Referral authorization and instant insurance eligibility
Vitals, growth charts, and immunizations
Appointment reminders by text, phone or email
Lab, radiology, and HIE interfaces
Hundreds of specialty procedure forms
Patient portal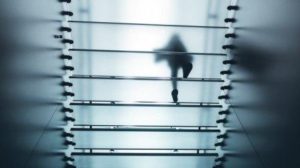 DOES MEDGEN INCLUDE PRACTICE MANAGEMENT FEATURES?
Certainly, Medgen offers a comprehensive array of practice management functionalities that contribute to the overall efficiency of your healthcare practice.
Business Intelligence Reports: Medgen facilitates the creation of tailored business intelligence reports, enabling real-time decision-making by providing valuable insights. These insights assist in strategic planning and operational enhancement.
Financial Reports: Medgen equips practices with financial reports that aid in evaluating practice outcomes. These encompass aspects like payer mix, gross charges, and net receipts. Such detailed analysis empowers practices to make informed financial decisions.
Charge Capture and Reconciliation Reporting: Medgen simplifies charge capture and reconciliation by offering dedicated reporting features. These tools streamline the process, ensuring accurate financial records.
Provider Productivity Reports: Medgen provides tools to gauge provider productivity effectively. This reporting functionality offers valuable insights into each provider's performance, enabling practices to optimize resource allocation.
Embrace Medgen's practice management features to enhance decision-making, financial analysis, and overall operational efficiency within your healthcare practice.
IS MEDGEN EHR MEANINGFUL USE CERTIFIED?
Absolutely, Medgen EHR has received certification for Meaningful Use compliance from Drummond Group, which has been recognized by the Office of the National Coordinator for Healthcare Information Technology (ONC) as a certifying body. Notably, Medgen is certified by Drummond Group as a comprehensive ambulatory EHR.
In addition, Medgen contributes by offering informative reports to assess whether a practice aligns with the meaningful use criteria.
IS MEDGEN SUITABLE FOR SPECIALTY PRACTICES?
Medgen's versatility extends to catering not only to general practice needs but also to specialty practices. It features specialty-specific forms tailored to diverse fields such as Cardiology, Gastroenterology, Internal Medicine, Psychiatry, Sleep Medicine, Behavioral Health, Podiatry, Pediatrics, Pulmonary, OB/GYN, and more.
DOES MEDGEN EHR FACILITATE PQRS REPORTING?
Absolutely, Medgen streamlines care documentation and report generation, including Meaningful Use, PQRS, and accountable care reporting, with minimal clicks required. Medgen's commitment lies in supporting patient-centric physician practices and aiding Accountable Care Organizations in achieving significant milestones through Certified EHR technology.
WHAT SUPPORT AND TRAINING DOES MEDGEN PROVIDE?
Medgen offers readily accessible support resources directly from the interface, encompassing "How To" guides, tutorials, and a ticket system for prompt assistance by their support team.
WHAT MAKES MEDGEN EHR A PRUDENT CHOICE?
Medgen EHR stands out with its user-friendly interface, boasting an intuitive design that is exceptionally easy to grasp. Notably, pre-built templates expedite note documentation, enhancing efficiency. Don't miss the opportunity to explore their demo.
Last but not least, Medgen's onboarding cost and subscription fees are among the most competitive in the industry, making it a judicious choice for healthcare practices.
CHECK OUT OTHER TOP EHR SOFTWARE