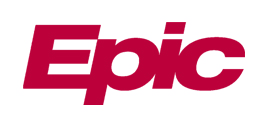 Looking for Epic Reviews & Pros and Cons?
EPIC EHR OVERVIEW
Epic is one of the most well-known, long standing EHR solutions in the healthcare market. They invest 50% of operating expenses back into R&D making innovation and technology a primary focus. This has made them a powerhouse in the health technology space.
Some EHRs have bought their way into technology through acquisitions. Not Epic. The pride themselves in having their software built in house as opposed to acquiring other software companies.
In addition to offering its EpicCare EHR, Epic also offers a variety of other services and solutions such as population health, practice management, and patient engagement. Read Epic Reviews.
WHO USES EPIC? IS EPIC EHR ONLY FOR HOSPITALS?
From hospitals to private practices, Epic is widely used in organizations of all sizes. In addition, they are used in a variety of specialty medical practices.
Epic may be known more as the EHR solution of choice for large provider systems. They rightfully brag that "the majority of U.S. News and World Report's top-ranked hospitals and medical schools use Epic".
Nevertheless… Epic EHR can also be a great fit for small to mid-sized physician practices. Actually, Epic claims that "more Epic physicians have attested to Meaningful Use Stage 2 than users of any other system."
If you are a small to mid-sized medical practice, Epic EHR should definitely be on your short list to consider. View our Epic pros and cons list.
EPIC EHR FEATURES
The EpicCare Ambulatory EHR Suite is a central solution that delivers features that would benefit any small to mid-size medical practice including:
Care Everywhere – Offers interoperability with other EHRs
Easy online scheduling
Full access to the Epic Community
Telemedicine opportunities including its newest addition to Epic MyChart telehealth partnership with American Well.
Mobile friendly EHR with key apps
Patient engagement like no other EHR solution
MyChart allows "patients in the hospital can use a tablet to stay in touch with their care team, review their schedule, access personalized patient education materials, and request help."
DOES EPIC OFFER PRACTICE MANAGEMENT?
Yes. Epic offers a plethora of solutions beyond its EpicCare EHR to help small to mid-sized medical practices including:
Revenue cycle management
Care management through Tapestry
Population health through Healthy Planet
CAN A MEDICAL SPECIALTY PRACTICE USE EPIC?
Of course. Epic EHR has a variety of modules for different specialties. And the modules all have clever names too such as Bones (for Ortho), Stork (for Obstetrics) and Cupid (for Cardiology).
Lastly, Epic leverages a community of contributing experts in the specialty field and provides pre-built content.
HOW DOES INTEROPERABILITY WORK WITH EPIC SHARE EVERYWHERE?
Long before Meaningful Use required it, Epic had already implemented Care everywhere interoperability. They were a frontrunner in providing the technology to communicate with other EHR solutions, government organizations and national networks.
Although, this does not solve the interoperability issue for physicians who do not have an EHR. But now, with Share Everywhere a physician without an EHR can still access patient date, with just an internet connection.
WHAT IS EPIC EHR'S VALUE PROPOSITION?
Simply put, the technology used for Epic is FAST, scalable, open and stable.
They promote that they are "rated by healthcare providers as the best acute and best ambulatory EMR for physician productivity and effectiveness."
And the awards and accolades Epic has earned are abundant. One of their strongest claims is that as of 2019, 94% of Stage 7 physicians use Epic.
If you select Epic, the icing on the cake is the immense generosity of its founder Judy Faulkner. It speaks volumes about the culture she has built in the company. In 2015, Faulkner signed on to "The Giving Pledge, the initiative launched by Bill Gates and Warren Buffett to encourage entrepreneurs to donate more than half of their wealth to charity."
Now that is what we call a feel-good story. View the Corporate Responsibility efforts from other top EHR companies.
How much does Epic cost? READ EPIC REVIEWS
CHECK OUT OTHER TOP EHR SOFTWARE
Info from www.epic.com.