iSalus Healthcare Reviews
Value for the money
8.5/10
Pros
Support team is U.S. based.
MAC friendly for Apple lovers.
Offer an integrated medical billing software, iSalus Billing, all in one database with a SSO.
They boast a quick EHR implementation of 60 days or less.
iSalus is highly flexible and can meet most needs.
Cons
Lots of features leading to a higher learning curve.
Pricing transparency. iSalus used to promote its free EHR, but now any pricing is undisclosed (although they are positioning themselves as a low-cost option).
Browser compatibility limitations.
ISALUS REVIEWS

We offer iSalus reviews gathered from crowd-sourced input, aiding your quest for the most suitable EHR solution to align with your practice requirements.
What's your assessment of iSalus Healthcare? How do you find their customer service and support? What advantages and drawbacks does iSalus exhibit?
WHAT SETS ISALUS APART FROM ALTERNATIVE EHRS?
Drawing the attention of numerous small medical providers, iSalus stands out by placing emphasis on flexibility as its primary distinguishing factor. They champion adaptability and convenience, illustrating how iSalus EMR can enhance work-life balance for healthcare providers.
Furthermore, iSalus EMR prides itself on an exceptionally rapid implementation process, asserting completion within 60 days or less. This accelerated implementation approach serves as an appealing incentive for medical providers to transition to iSalus EMR promptly.
DOES ISALUS OFFER PRACTICE MANAGEMENT SOLUTIONS AND MEDICAL BILLING SERVICES?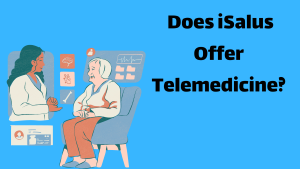 Absolutely! Their offerings extend far beyond that scope. Their comprehensive suite of solutions encompasses:
iSalus Telemedicine Solution – Anywhere Care: Facilitates remote patient consultations via telemedicine.
Medical Billing Services: Eases the burdens associated with billing and collections, streamlining financial processes.
Revenue Cycle Management (RCM): Minimizes administrative tasks, allowing more focus on patient care.
Clearinghouse Solutions: Simplifies the complexities of claims submission and processing.
Patient Portal: Enhances patient engagement and interaction with a dedicated portal.
Reporting and Analytics: Provides insights through robust reporting and analytical capabilities.
Data Regulation Consulting: Offers expertise in ensuring compliance, including HIPAA Gap Assessment and Security Risk Analysis.
This comprehensive array of offerings is designed to empower healthcare practices and professionals across various facets of their operations.
ISALUS EMR: SPECIALIZED OFFERINGS FOR VARIOUS MEDICAL SPECIALTIES
Upon recent exploration of iSALUS' website, it is evident that the company has made significant advancements in catering to specific medical specialties. While Nephrology holds a prominent place in iSALUS Healthcare's focus, their range of specialty EHR solutions has expanded to include Neurosurgery, Orthopedics, Otolaryngology, Pain Management, Urology, and more.
ISALUS PRICING STRUCTURE
A notable shift has occurred in iSALUS pricing. While previously offered at no cost, their current pricing structure has changed. However, the company emphasizes that their pricing remains exceptionally competitive within the market.
We recommend taking the time to compare quotes from various vendors to ensure that you secure the most advantageous arrangement for your practice.
iSALUS EMR: ADVANTAGES AND DRAWBACKS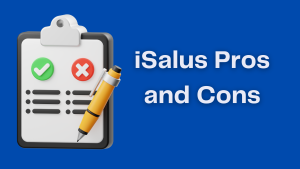 Familiarize yourself with the benefits and limitations of iSALUS EMR. Alongside the iSALUS reviews, here's a breakdown of its pros and cons:
PROS
U.S.-based support team.
Compatibility with MAC devices, catering to Apple enthusiasts.
Integrated medical billing software, iSalus Billing, within a unified database utilizing Single Sign-On (SSO).
Swift EHR implementation (completed within 60 days or less).
High flexibility, adaptable to diverse requirements.
CONS
Abundance of features leading to a steeper learning curve.
Pricing transparency concerns; once promoted as free, current pricing remains undisclosed (while positioning as a cost-effective option).
Browser compatibility limitations may be experienced.
MORE INFORMATION
Information and insights from www.isalushealthcare.com and crowd sourced.