EHR Corporate Responsibility
People today want to do business with and use products from companies that are stellar corporate citizens. This seems heightened in the healthcare space where the expectations are higher for those who already work towards helping patients.
There isn't much published on corporate responsibility for EHR companies, although there is a recent report that was published in December of 2018 by AMIA called Social Responsibility Practices of EHR Vendors: An Analysis of Disclosures in Annual Corporate Reports and Websites.
The study used the Sustainability Accounting Standards Board (SASB) draft sustainability reporting standards to assess the Corporate Social Responsibility behaviors of the largest EHR companies. The results showed a very low rate of meaningful disclosure. Their conclusion was:
"The most recent annual reports and websites of major EHR vendors provide very little corporate social responsibility information, and essentially no quantitative information, regarding many issues that are potentially important to their primary stakeholders (investors, customers, users and patients). There is a significant opportunity for EHR vendors to increase transparency around their CSR activities and metrics.
There is also a potential opportunity for the academic medical informatics community to work with SASB to expand its metrics for healthcare IT corporations."*
Philanthropy Matters
The AMIA study covered corporate philanthropy by saying:
"Several of the companies reported corporate philanthropy activities, such as donations to charities, on their websites. While this is certainly one aspect of corporate social responsibility, philanthropy is not covered by SASB standards and was therefore not included in this analysis. In corporate settings, selfless charity can be difficult to distinguish from public relations efforts (so-called greenwashing) and thus may be an unreliable indicator of a company's social responsibility performance."*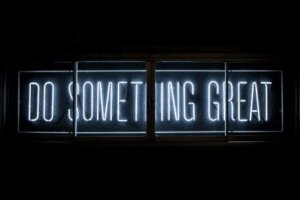 But we feel philanthropy efforts matter and we should be giving these companies praise and highlight their great work. Below are some examples that we found performing a simple search from some of the top EHR companies. We recognize that we likely missed examples, and this is in no way meant to be inclusive.
Highlighting the Efforts of EHR Companies
With Allscripts acquiring Practice Fusion in 2018, the corporate responsibility and philanthropy shown includes both companies.
Allscripts states that their goal to giving back "is to consistently raise awareness about important issues across the globe. To that end, we give our team the tools and time to make a significant impact on causes close to their hearts."
They support a variety of causes including the American Heart Association, Juvenile Diabetes Research Foundation, the Wounded Warrior Project and many international organizations.
Allscripts hosts an annual event called Global Impact Day, which connects all of their offices as they support their local communities to combat hunger or other charitable causes. This appears to be a very meaningful event for employees and helps drive home the need for social responsibility whether you are an individual or an organization.
athenahealth's corporate responsibility program is called athenaGives and "is working to improve the health of our local communities and the uninsured across the United States. We donate our products and services to free and charitable clinics throughout the country and are directing our largest cash donations towards nonprofits that work exclusively with the uninsured population and support these free and charitable clinics in their work to provide access to quality care and keep folks out of the costly emergency room."
athenaGives covers cash grants, but more prominently, the donation of athenahealth's services. They list three cases studies including, St. Boniface Haiti Foundation, The Family Van and New Braunfels Volunteers in Medicine. They say there is no formal application process and they suggest people just reach out to them.
Cerner lists six areas of focus under Community Impact and Social Responsibility including Anti-Human Trafficking, Community Impact, Diversity, Equal Opportunity & Affirmative Action, Veterans and Reservists and Conflict Minerals.
We appreciate the strong focus they put on veterans and reservists. Their website states, "Cerner supports veteran organizations and causes, and hires those who have the specific skill sets to help us realize our objectives of enhancing health and care."
In addition, Cerner states their commitment to the environment.
Epic is well known for its corporate philanthropy efforts. And true philanthropy starts from the top. As mentioned in the Epic EHR Overview section of our site, Epic's founder Judy Faulkner exemplifies generosity which says a lot about the company culture she has built. In May of 2015 Judy Faulkner signed on to "The Giving Pledge, the initiative launched by Bill Gates and Warren Buffett to encourage entrepreneurs to donate more than half of their wealth to charity."
Their website encourages organizations to fill out a form if they are interested in receiving funding through Epics charitable giving program. They must get a plethora of requests, because they even go as far as saying what they don't fund, including political or religious causes.
Other companies should emulate what Judy Faulkner and Epic have done.
Greenway Health says "Giving back to our community is a priority for us". They list four charities that they partner with including The Girls & Boys Club of America, the American Cancer Society, the American Heart Association and the Rapha Clinic of West Georgia that serves uninsured adults in its region, providing medical and dental care, as well as guidance and spiritual support.
Modernizing Medicine believes that "the executive team sets the tone for corporate social investment that trickles down and runs throughout the company" and are involved in various organizations. There is a focus on educational organizations such as the Palm Beach State College and the PACE Center for Girls. And Modernizing Medicine focuses on causes around medical specialties—from digestive disorders to children's skin disease and more. The relationship with the United Way is fostered through employee food drives, toy drives and events.
Looking to empower their employees, Modernizing Medicine provides a free day off for employees to go volunteer at the charity of their choice.
Lastly, as part of their commitment to attracting, retaining and advancing female employees, the company supports women through the Modernizing Medicine Women in Innovation and Technology community (MMwit) which hosts events and community outreach programs.
NextGen really prides itself on giving back to its local communities and have a motto "United for Better". They have an annual day where their employees volunteer their time and talent. They work with local organizations such as Together We Rise, a nonprofit dedicated to transforming the way children experience foster care in America. Another local organization that NextGen works with is called the Jessie Rees Foundation that works to help children fight. And with an office in India, they help local organizations in India such as the Thayimane School, Smile Foundation, and a Charitable Hand.
For More Information
For more information on these EHR companies, please see Allscripts Reviews, athenahealth Reviews, Cerner Reviews, Epic Reviews, Greenway Health Reviews, Modernizing Medicine Reviews and NextGen Reviews.
View the 2019 Most Notable EHR Awards
View the 2018 Most Notable EHR Awards
Summary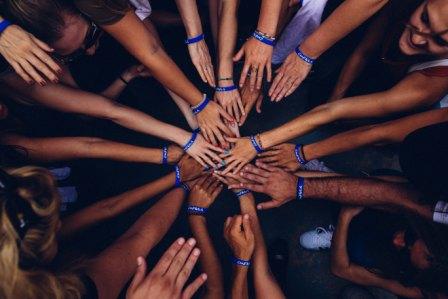 Article Name
EHR Corporate Responsibility
Description
We feel philanthropy efforts matter and that we should be giving these EHR companies praise and highlight their great work.
Author
Publisher Name
Publisher Logo

https://ehrguide.org/wp-content/uploads/2019/09/EHR-Corporate-Responsibility.jpg
299
448
ehrguide
https://ehrguide.org/wp-content/uploads/2017/01/EHRGUIDEFINALsmall-300x105.png
ehrguide
2019-09-13 08:33:46
2021-04-28 07:12:47
EHR Corporate Responsibility