Will Amazon be the catalyst for telemedicine taking off?
An exclusive interview with almost 25 year telemedicine pioneer (yes, telemedicine has really been around that long) C. Rich Abbruscato with insight into what no one else is admitting.
EHRGuide: Can you briefly tell me about your background?
Rich: My early background was in communications, which turned out to be what was needed to put the "tele" into telemedicine. As CTO of American TeleCare, I created the first home based telemedicine system with video and stethoscope including a patent award for the telemedicine stethoscope. That stethoscope was used on one of the Space Shuttle trips.
After nine years there, I left to start RNK Products, Inc. with the trade name Telehealth Technologies. The original plan was to create low cost medical device peripherals to be used for the home telemedicine market. The first device was a new telemedicine stethoscope, which was awarded a patent. The success of that stethoscope pushed me to curtail work on other devices and to specialize on stethoscopes. That approach worked well with other stethoscope designs (and patents) to follow. The current PCP-USB stethoscope is one of, if not the most popular telemedicine stethoscope on the market today.
We also added cloud networking capability to independently get the stethoscope signal across the Internet. With that capability in place coupled with the emergence of WebRTC video conferencing, we created a low cost telemedicine system called the Concierge Telemedicine system which used our PCP-USB stethoscope and other medical devices. This system was designed for the consumer telemedicine market.
EHRGuide: What was telemedicine technology like 25 years ago when you started? How has it changed and how has it stayed the same?
Rich: Initially, hospital telemedicine networks used special T-1 lines and home telemedicine used plain old telephone service (POTS). The video technology and medical device technology was always ahead of the ability to transport data effectively and economically. Many technology based start-up companies didn't understand that and lacked the staying power to survive.
In general, the expansion of the telemedicine industry has been paced by the availability of cost effective high speed data transport. We are now at the point where high speed data transport is an enabler rather than a hindrance.
EHRGuide: What was business climate for telemedicine like 25 years ago? How has it changed and how has it stayed the same?
Rich: In the early days telemedicine was a novelty. The potential was obvious to the casual observer. But sales were either to the curious who wanted to see what it could do or to hospitals and home care agencies receiving grants.
In some market sectors, such as institutional telemedicine, grants are still a major driver. The good news is there is a lot of grant money.
EHRGuide: Year after year, the consensus opinion seems to be that Telemedicine is about to take off. But it really hasn't (yet). How has your company, RNK Products managed to stay in business and be profitable all these years while dozens of telemedicine start-ups have come and gone?
Rich: Mainly good business discipline. Find something you can do – and do well – that has a market. Niche markets are preferable because there is less competition and prices can be higher. It is important to make products that can be profitable early on. Don't assume that because telemedicine has such a compelling story that the market will grow dramatically and red ink will quickly disappear. And, of course, a little luck doesn't hurt.
EHRGuide: You recently wrote an article about why telemedicine isn't achieving cost reductions. Could you expand on why consumer telemedicine is struggling?
Rich: Right now the consumer telemedicine market is considered to be the direct-to-consumer video calls between a consumer/patient and a clinician for modest fee (in the range of $50 per call). Thanks to AmericanWell and TelaDoc, that market sector is expanding, so it wouldn't be fair to say it is struggling.
It just isn't profitable. And it isn't reducing the cost of health care overall.
For the most part, these video visits are substitutes for in-person visits. One study has shown that they actually increase the number of encounters. I don't think that is bad if it translates to better care. But these telemedicine apps serve relatively healthy people that are looking for a prescription to make their nasty cough go away. This population profile is not part of the 20% of the population that accounts for 80% of the total US health care costs.
The biggest costs in US health care are from hospitalizations and emergency room visits. Addressing these specific issues will not be easy, but would produce the greatest benefit to US health care you could ever hope for.
EHRGuide: There has been lots of news recently about Amazon, JP Morgan and Berkshire Hathaway embarking on an initiative to improve our healthcare system. Do you think telemedicine will play a part in this?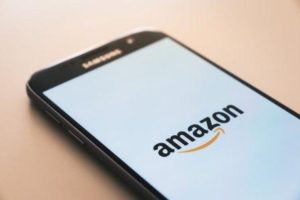 Rich: It could and it should. One of the big differences between a small company like mine versus a big enterprise is that they have the marketing muscle to "make" a market. It has been reported that they have a combined total of 1.2 million employees and undoubtedly several times that number in dependents. They are self-insured companies that can use telemedicine to save money and improve their employees' health care.
A recent article I authored titled "Why isn't telemedicine achieving cost reductions?" explains that the technology for a low cost work-site and home telemedicine system is currently available. For a self-insured employer, the path is straight forward. The Amazon initiate can make it happen and in doing so, would reshape the health care market.
That initiative could demonstrate how to implement a telemedicine solution that saves health care costs at all levels by starting with primary patient care. Equally important, by acquiring and deploying the consumer telemedicine systems, they would provide the volume that drives down costs. All the necessary medical devices would be available at the local drug store. Or on Amazon!
Their success would be the catalyst for a major overhaul of the health care system.
EHRGuide: How important will integration into EHRs be for telemedicine?
Rich: To date, integrating telemedicine with EHRs has received some attention, but not enough to make a difference. The biggest hindrance is that hospital EHR usage dominates and the bulk of hospital EHRs use the HL7 V2 protocol. It's not hard for a telemedicine start-up to provide a subset of the HL7 interface pertinent to telemedicine, but it is hard to get the installed HL7 base to mate to those interface attempts. The start-ups have little leverage with the installed base and feel frustrated.
For a telemedicine system to have its own EHR is not uncommon because they have to have something to be competitive. There are hundreds of companies that have an EHR either as an adjunct feature of as a main feature. The sheer volume of such companies makes the EHR market look more confused than it actually is when it comes to telemedicine.
Telemedicine, especially consumer level telemedicine, gathers relatively little data compared to at a hospital. Telemedicine services are an adjunct to the overall care for patients. Expecting telemedicine systems to behave like a partner hospital system is an unnecessary burden. Technically, it is easy to create a telemedicine EHR interface to get the medical device data specific to telemedicine systems into a hospital EHR. However, the tail doesn't wag the dog.
If the Amazon, JP Morgan and Berkshire Hathaway initiative were to bring on a consumer oriented telemedicine system, we would see a shift in attitude. With that group as a driving force, integrating telemedicine into installed base EHRs would suddenly become straight forward.
EHRGuide: The consumer telemedicine model seems so straight forward. What is it that no one is admitting?
Rich: The real secret in telemedicine is that Primary Care is the key for true success. For downstream cost savings, Primary Care should be the driver to reducing hospital and Emergency Room visits and telemedicine is the enabler. And… the technology already exists.
ABOUT C. RICH ABBRUSCATO:
With over 20 years in telemedicine, Rich is one of the pioneers in the telemedicine market. He is founder of RNK Products (using the brand Telehealth Technologies) a company dedicated to the design, development and manufacture of telemedicine medical devices (most notably real-time stethoscopes) and telemedicine systems.
ABOUT RNK:
Founded in 2003, RNK Products, Inc. specializes in electronic and telemedicine stethoscopes, under both its own label Telehealth Technologies, and under private labels used by its Value-Added Resellers. RNK offers a range of stethoscopes to fit any institutional or home telemedicine program. http://www.rnkproducts.com
ABOUT TELEMEDICINE WEB SERVICES:
Telemedicine Web Services is a technology service provider that partners with concierge physicians, industry consultants and concierge converting companies to provide Concierge Telemedicine to patients looking for convenience and flexibility to see their physician in their house, at the office or even on vacation-at an affordable price. Concierge Telemedicine enables physicians to provide their patients with a real examination using easy-to-use FDA approved medical devices with a telemedicine visit. http://www.concierge-telemedicine.com
Summary
Article Name
Will Amazon be the catalyst for telemedicine finally taking off?
Description
An exclusive interview with almost 25 year telemedicine pioneer (yes, telemedicine has really been around that long) C. Rich Abbruscato with insight into what no one else is admitting.
Author
Publisher Name
Publisher Logo

https://ehrguide.org/wp-content/uploads/2018/07/Amazon-Telemedicine.jpg
299
448
ehrguide
https://ehrguide.org/wp-content/uploads/2017/01/EHRGUIDEFINALsmall-300x105.png
ehrguide
2018-07-20 10:47:25
2021-04-28 07:19:10
Will Amazon be the catalyst for telemedicine taking off?